Booking form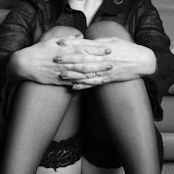 If you haven't already done so, please contact me to confirm availability. You can do so by email, telephone, or by the using the contact form here
email:
Phone:
+44 (0) 7878 300 969
To confirm your booking, please complete the form below. If your shoot is on a "Time for..." basis, still complete the form and select the appropriate option on the shoot type drop-down.
Mileage Charge
If you live more than 25 miles away, I'm afraid I will have to ask for a contribution towards the fuel costs. After completing your deposit form, please return to this page to pay the mileage fee. The limitations of Paypal's payment systems means I have had split the mileage charge into bands. For those of you that travel for work, you'll appreciate that the rates are set at slightly less than half those set by the UK Inland Revenue.
Your appointment confirmation email will advise which band you should select in the form below. If the distance exceeds 100 miles, the balance will be payable on arrival with the ballance of the booking fee.
Payment
At present, I can only accept online payment via Paypal. Should you prefer to pay by cheque or direct transfer, please contact me by email or by using the form here and I will send you details of how to do so.